Shingle Beach campsite has dangerous cliffs, strong ocean currents and other hazards to watch out for. Enter site at own risk!

No camping on or near bluffs/cliffs (Bluff/Cliff area is day use only for this event. No exceptions)

No Alcohol permitted within public areas at any time.

No campfires.

No glass.

No kerosene or lamp oil for fire spinning, camping fuel (white gas) only.

Absolutely no dogs, goats or live poultry are allowed during Diversity Festival.

0% waste policy. Keep your campsite clean. Take your trash with you when you go. And if you don't......we'll remember you and your filthy ways.

All Minors must be accompanied by a Parent or Guardian while attending Diversity Festival.

Diversity Festival wristbands must be worn and visible at all times.

Diversity Festival reserves the right of access and may eject anyone from the event site at the discretion of festival management.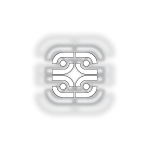 Campers are required to bring sufficient amounts of water for drinking and washing. Potable water is not provided at Shingle Beach Campsite.

There is plenty of on site camping.

Expect RCMP road checks at any time while travelling to and from the event.

Shingle Beach is on the open coastline and may be subject to strong wind, tide, waves and ship wakes that pose a potential hazard to people and boaters that are using the beach.

Vendors will be present in the Vendors Village offering a variety of food and wares for purchase.

Be aware of Stinging Nettle , which causes a temporary stinging sensation when touched. Avoid contact with skin. It's everywhere! Please ask someone if you are not sure, lots of us know exactly what it is and how the sting is real.

The Bluff and Cliff areas are day use only absolutely no camping is permitted on the bluffs around Shingle Beach Campsite during Diversity Festival.

Be very aware of the surrounding trees when setting up camp, there may be overhead dangers.